About The Center for Body Up! Co-Regulation
Founded by Beth Dennison in 2012, The Center for Body Up! Co-Regulation develops and shares Body Up! Co-Regulation skills, skills designed to regulate our nervous systems, combat loneliness, dissolve shame, build sturdy relationships and cultivate a culture of intelligence and cooperation. The center is devoted to co-regulation in relational space. 
Twenty years ago, Beth saw that shame is the blade that splits our wholeness into a presented self and a hidden, held back, shadow self. It splits us off from our bodies, our souls, our mother earth and each other. It keeps us isolated, frozen in depression, numb with hopelessness and unable to heal or regulate ourselves. Starting to write a book on shame, she realized that her perspective was too depressing to be helpful.
So, she went on a quest in search of antidotes to shame. Years of rich immersion in interpersonal neurobiology, Somatic Experiencing®, contact improvisation, yoga, breath work, and countless informative client hours yielded potent results!
She found powerful antidotes to shame and built the system of Body Up! Co-Regulation. These practices demonstrate that we can connect and cooperate better, and build our capacity to handle more complexity and intensity without getting stressed out or overwhelmed.
The Center for Body Up! Co-Regulation champions the possibility of humans being intelligent and cooperative enough to build a culture of collaboration that allows us to survive and thrive on planet earth.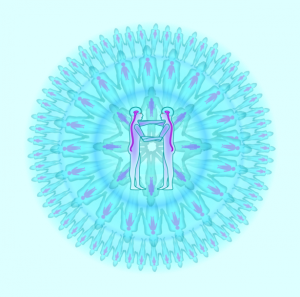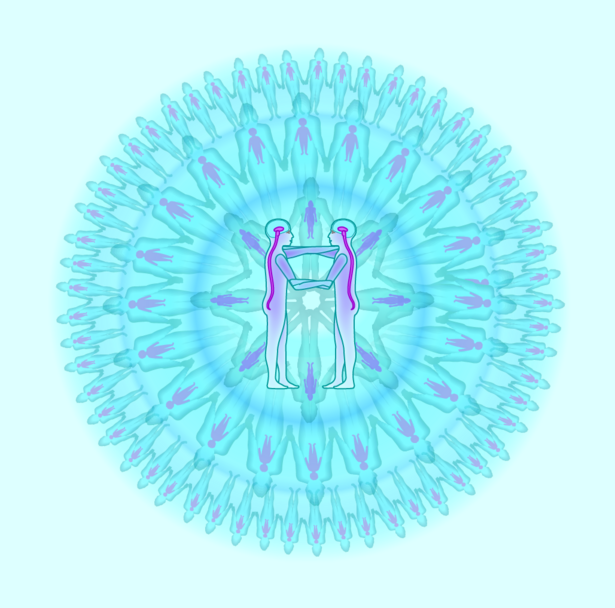 Mission:
The Center for Body Up! Co-Regulation offers training, classes, educational materials, and support to therapists, practitioners, teachers and others who want to teach and spread the practices of Body Up! Co-Regulation with their students, clients and communities.
Beth Dennison, MA in MFT, MEd, LMT, SEP
Beth's handbook, Body Up!: Nourish Your Nervous System and Your Relationships with Body to Body Co-Regulation, is a seminal work in the fields of embodiment and applied interpersonal neurobiology.
She is a pioneer whose professional and personal life has positioned her to make a much needed contribution to remedy the loneliness, isolation, dysregulation and failure of cooperation that plague modern western culture.
She has a lifelong history of cultivating embodiment and a high capacity for clear, organized thinking. She has applied this rare and useful combination to healing developmental trauma, finding efficient antidotes to shame, and creating effective strategies to rewire the brain for co-regulation and embodiment in relational space.
Beth is a gifted teacher and models the embodiment she teaches. She creates safe environments for people to reveal themselves and learn to co-regulate. She has been a teacher, consultant, psychotherapist, supervisor and body worker in a range of environments: corporate, mental health, massage school and private practice.       
She is certified in Peter Levine's powerful trauma work, Somatic Experiencing®, and in Jin Shin Do® Body-Mind Acupressure. Her psychotherapeutic background includes a masters degree in Counseling, and another in Marriage and Family Therapy, as well as training in Gestalt Therapy, Psychosynthesis, and Re-Evaluation Counseling. Beth's background in embodiment includes Hatha and Kundalini yoga, Aikido, contact improvisation, teaching horseback riding, raising a mostly non-verbal son, gardening, sailing and bodysurfing.